Learn the art of painting from the greatest artists
through in-depth studies of their masterpieces
If you asked me to name a single most effective path towards a breakthrough in your painting studies, or in your painting practice, my answer would be the same independently of your skill level: an in-depth study of a masterpiece of painting, learning from a master by doing, by remaking their painting.
---
This is an age-old learning strategy — this is how the great artists we now know as "old masters" learned their craft. And this is also what many of them often returned to later on, because learning never ends in the life of an artist (the image for this page is a reproduction of a study after Delacroix Vincent Van Gogh did in the last year of his life). There is no more powerful way to reconnect with the very essence of painting, to experience the inner workings of this art at its best.
---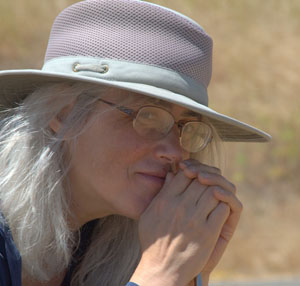 My name is Elena Maslova-Levin, and I do it all the time — whenever I want to learn more about how to compose a great painting, or just feel stuck. If inspiration doesn't come, this is my go-to way to invite it. If I feel I need a breakthrough, that there is some next level I don't quite know how to achieve, I find a masterpiece to study. This process strengthens the vital sensation of unity with the eternal art of painting — I am not alone in my studio anymore: the greatest painters in the history of humankind are right there to guide and support me!
Learning from masters
The journey of in-depth painting study consists of two parts: diving deep into the inner workings of the masterpiece, and then remaking it on your own canvas.
This ebook will guide you through the first half of this journey and prepare you for the second one.
It cannot take you much further, because the next steps will depend both on the painting you have chosen and on your skill level.
This is why the book is currently available only through membership in my "In Studio with Masters" Sutra circle ($15.00 per month).
Here is how it works:
Sutra is an online platform designed to foster and cultivate meaningful interactions on the internet. Among many wonderful qualities of this platform is that they make it extraordinarily easy to leave any circle at any time on your own, no questions asked.
This means that you can join the circle by paying the first month membership, download the book, and ask any questions you might have about the process during the first month of your membership.
If you feel that you can work through the process on your own, without my additional guidance and feedback, just leave the circle before the first month ends, and you will never be charged again. The book, of course, remains with you.
And if you decide to stay, I will be there to answer your questions and give feedback on your progress as long as you remain in the circle.
---
---
Some more information for you to decide whether this is for you:
Prerequisites. This program does not cover the basics of painting, so you will need some basic familiarity with your medium (it doesn't need to be the medium originally used to create the masterpiece you will be studying). You will also need a painting set-up ready. Apart from that, your skill level doesn't matter, the course is flexible enough to accommodate all levels. If you are a beginner, it will just take you longer to complete some modules. If you are an accomplished painter, the same practices will deepen your understanding of the masterpiece you are studying at another level (and you will be able to skip some of them).
Time. Most exercises in the book can be done in short time intervals (from fifteen minutes to one hour), and you can work at your own pace and at your own time.  I don't know how long it will take you overall: it depends on too many factors, from the masterpiece you have chosen to your initial skill level, to how much time you want to dedicate to this practice. Of course, you can also experiment with different masterpieces: there is always more to learn. There is no end to this journey.
Materials. Apart from your paints and support (canvas or paper), you will need a notebook for sketching and journaling, and some basic drawing materials. If you are using oils or acrylics, you will also need some canvas paper for preliminary colour studies (or any other paper thick and sturdy enough for your medium).
How to choose the masterpiece. Choose the first painting to study in such a way that the idea of remaking it both excites and scares you (so you feel you don't really know how to start). In the ideal world, this painting hangs in a nearby museum, but the book doesn't assume that. You will need access to a very high-resolution digital reproduction (like those on the Google Art Project website). It will also be useful (even though not absolutely necessary) to be able to see the painting closer to its actual size, either in a printed reproduction, or by using a projector (to enlarge the image on your computer screen).
If you have any other questions about the program, please contact me directly.
---
---
Looking forward to seeing you in our circle, dedicated to learning the art of painting from its greatest masters!