with Elena Maslova-Levin, Ph.D.
Pilot tuition fee: $150.00
The pilot phase of the masterclass will be open for enrollment on August 10-August 14, 2019
Learn the art of seeing from its greatest masters
"If the doors of perception were cleansed, every thing would appear to man as it is, infinite."
Willam Blake
10 minutes a day & 28 days to discover and cultivate synergistic seeing practices that expand your sense of vision, open your awareness to the beauty of the world, and transform your conscious experience of life
---
Hello, I am Elena (or Lena for short)

I am an artist and a scholar.
But beyond and above that, I am a lover of great art, forever and ever fascinated with 

its miraculous ability to liberate the human mind from the prison of its own making, to open our eyes and awaken our hearts to the sheer beauty of the world we live in, and, ultimately, to expand and intensify our conscious experience of life itself:

to cleanse the doors of perception

.
I have spent decades learning the sublime art of synergistic seeing from the greatest geniuses of painting, in museums and in my studio, and then years learning how to share this invigorating and uplifting experience with you.
This program crystallizes all this into simple and rewarding daily practices of seeing, which are there to stay with you for the rest of your life, to help you cultivate and refine this miraculous, ever-evolving, ever-expanding sense: vision.
---
This program is a sequence of four eye-opening workshops, or synergistic seeing experiences, building on one another to bring you to the cutting edge of the eons-long evolution of human vision
Workshop 1. Dissolving illusions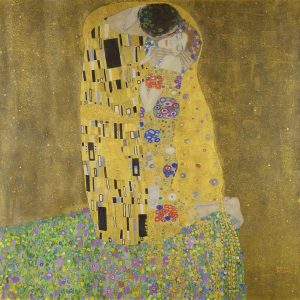 Where we contemplate paintings by Gustav Klimt, Pieter de Hooch, Edgar Degas and Claude Monet to see through the fundamental illusion of vision: the illusion that we actually see separate objects in a linear three-dimensional space
---
Workshop 2. Color and light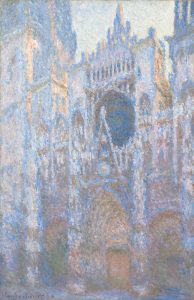 Where we explore the inner dimensions of color and light, guided by three geniuses of color: Claude Monet, Paul Cezanne and Vincent van Gogh. The seeing practices introduced in this module will deepen and expand your color perception (even if you are an accomplished artist!)
---
Workshop 3. Self and space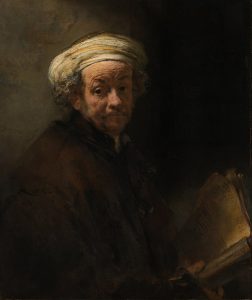 Where we contemplate masterpieces by Rembrandt van Rijn, Edouard Manet, Paul Cezanne and Vincent van Gogh to practice a more compassionate way of seeing our fellow human beings, and our own selves.
---
Workshop 4: Time-transcendence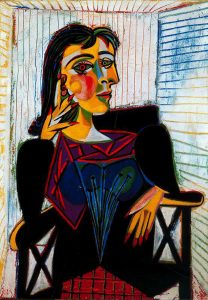 Which brings us to the very essence of the art of painting, and the key challenge of our age: time. And time-transcendence. Our guides in this module are William Turner, Marc Chagall, Marcel Duchamp, Pablo Picasso, and, once again, Paul Cezanne, Vincent van Gogh, and Claude Monet.
---
Each module is designed as a seven-day experience (but you can go through them at your own pace)
In each module, you receive:
An overview video on key insights and major masterpieces of the week (plus, a write-up of the video in case you prefer to read).
A guided seeing video for one masterpiece.
Seven masterpieces of painting, a masterpiece a day, with links to high-resolution reproductions, with prompts and questions, to contemplate on your own.
Seven prompts and suggestions on how to practice the new, expanded way of seeing "in real life".
---
They say it takes 21 days to change a habit… This sequence of four week-long experiences gives you twenty eight days to create two interrelated, and immensely rewarding, habits:
Daily synergistic contemplation of painting masterpieces, to share in masters' vision and learn to see through their eyes.

Daily practice of conscious moment-to-moment seeing, to deepen and enrich your visual experience of life.
Together, these practices will gradually, day by day, and moment by moment, shift your habitual, "default" way of seeing the world.
And ultimately, this is all it takes to cleanse the doors of perception. 
---
Although each experience is designed as a sequence of daily practices,
the program gives you full control of how fast you choose to go through it, and how many days you wish to take to cultivate each practice

.
Similarly, you decide when you are ready to begin the next experience.
This is a journey of insight and transformation, and it is always up to you to decide when to take the next step.
---
To sum up: this program is an invitation you to learn the art of seeing from its greatest masters
To spend four weeks (or more!) in daily communion with Rembrandt van Rijn, Claude Monet, Paul Cezanne, Vincent van Gogh, Mark Chagall, and other geniuses of painting.

Contemplate a sequence of twenty eight masterpieces designed to open your sense of vision to the most significant insights into visible (and invisible!) reality achieved by the greatest painters after the Renaissance.

To integrate their insights into your moment-to-moment visual experience, with daily prompts and suggestions for seeing practices.

Transform your seeing habits to experience richer, brighter, more colorful, beautiful and miraculous world!
---
Plus, here are three bonuses to help you on this life-transforming journey
Bonus 1. Private space for reflections and journaling
Each day's material is delivered to a completely private area on our program's platform, to give you protected space to reflect, record your experiences, and organize your notes in ways that are meaningful to you.
---
Bonus 2. Synergistic Seeing Space: a private community for ongoing conversations
The program is hosted on Sutra.co, an online space designed for

deep reflection, meaningful conversations, and synergistic interactions

.
Sometimes it is vitally important to be able to share new insights and experiences with like-minded people, with fellow artists and art lovers. I will be there every day to answer your questions, give you feedback (as needed) and participate in the conversation.
You can remain a part of this Sutra circle for as long as you like, with life-time access to all materials and emerging conversations.
---
Bonus 3. Learning from Cezanne (with Rainer Maria Rilke) 
This invitation includes a unique companion program to Rainer Maria Rilke's "Letters on Cezanne", designed to recreate Rilke's extraordinary experience of synergistic seeing.

This program is designed as a sequence of daily entries, including:

Key quotes and observations from the book

Reproductions of all paintings Rilke was contemplating (and more), with additional comments, notes, and suggestions

Daily seeing practices to recreate Rilke's experiences